Best Sellers Header is a span H1 style
Top Rated Bounce House Rental in Winston-Salem, Greensboro, and High Point, North Carolina
We are a family and locally owned Licensed, Insured, and Safety Inspected inflatable and party rental children's entertainment company based out of Winston-Salem, North Carolina with all brand new commercial equipment. We are incredibly passionate about inflatables and children's entertainment that caters to all communities. My name is Anthony, founder, I was born and raised in North Carolina and have resided in Winston-Salem since 2008, and my wife, Daniela, founder, was born in Medellin, Colombia. We are located in Winston-Salem, NC and the ONLY Inflatable company in the TRIAD (Winston-Salem, NC, High Point, NC, Greensboro, NC) and surrounding areas that is S.I.O.T.O (Safe Inflatable Operators Training Organization) certified. We are members of Greater Winston-Salem (Winston-Salem Chamber Of Commerce). We are able to cater our products to english and spanish-speaking customers.

We provide bounce houses to all towns in Winston-Salem, North Carolina including but not limited to Ardmore, Waughtown, Old Town, Atwood Acres, Mount Tabor, Hanes, Salem, Wilshire, Westview, West Salem, West Oaks, West Highlands, Stanelyville, Arcadia, Woodbridge, Williamsburg Square, Atwood, and Alspaugh.

We deliver to High Rock Lake, Farmer, Granite Quarry, Low Gap, Mount Pleasant, Danbury, Denton, Mount Airy, Dobson, Mcleansville, Jonesville, Whitsett, Toast, East Bend, Pleasant Garden, Statesville, Salisbury, Pilot Mountain, Randleman, Elkin, Cooleemee, Thomasville, Greensboro, Summerfield, Oak Ridge, King, Pinnacle, Wallburg, Lakeview, Lexington, Trinity, Jamestown, Archdale, High Point, Colfax, Walnut Cove, Chestnut Grove, Shady Grove, Hamptonville, Yadkinville, Mocksville, Courtney, Arcadia, Bermuda Run, Bethania, Midway, Welcome, Kernesville, Kernsville, Walkertown, Rural Hall, Tobaccoville, Farmington, Pfafftown, Advance, Clemmons, Winston-Salem, and Lewisville.
Hablamos Español! (704) 964-9925
Order-by-Date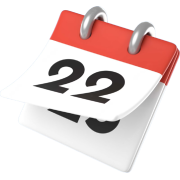 Bounce Houses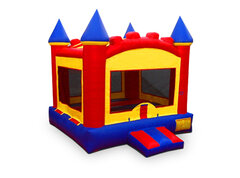 Combos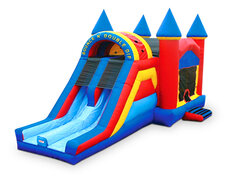 Concessions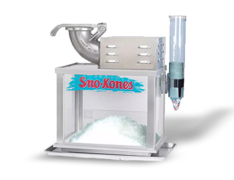 Tables and Chairs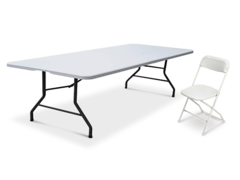 Color Theme 1
Moonwalks, Bounce House Combos and Event Equipment Hire
We have some fantastic bounce houses and bounce house combos available! Some of these moonwalks and bounce houses feature a dizzying array of activities for you to enjoy; there are slides, pop-up obstacles, ladders, basketball hoops and more that will keep kids entertained for hours!

Whatever bounce house you choose, you can rest assured it will be of the highest possible standards. At Airbender Inflatables, we prioritize the well-being of our customers, and we would never allow anyone to bounce on an inflatable that wasn't completely safe. Our inflatables are manufactured to the highest standards, and we follow strict cleaning and maintenance protocols, ensuring that every bounce house and inflatable is thoroughly sanitized and in pristine condition before it reaches your event venue.

Thanks to our streamlined rental processes, renting inflatables is hassle-free with the Winston-Salem bounce house experts. Easy online reservations mean you can complete your order in moments, and our prompt delivery and efficient setup provides convenience from start to finish.

Inflatable Rentals You'll Love
We strive to deliver the highest standards of customer service, every time. Our dedicated team of party professionals is well-equipped to help you turn your dreams into reality and throw an event that will be talked about for years to come. Thanks to our wallet-friendly options, incredible bounce house rentals have never been so affordable.

All you need to do to make your next event incredible is make an order through our website. Tell us where and when you want us, and we'll take care of all the hard work. It only takes a few seconds to access the best party rentals in Winston-Salem, so why delay? Make an order today – you'll be pleased you did!

If you have any queries or need assistance in selecting the right bouncy house for your event? Our friendly team is ready to assist you. Call us at 828-292-3971 (704-964-9925 for Spanish-speaking staff) or email us, and we'll be happy to assist. You can also send us a message through our contact page and we'll be back in touch with you as soon as possible. Thank you for considering Airbender Inflatables and Party Rentals as your go-to bouncy house rental service. We can't wait to help you celebrate and have fun. Reserve your bounce house or inflatable party supplies today and find out what makes us so exceptional!

We are thrilled to announce the launch of our budget-friendly bouncy house rental service! At Airbender Inflatables and Party Rentals, we believe that fun and entertainment should be accessible to everyone, regardless of budget constraints. That's why we have curated an exciting range of bouncy houses at affordable prices, ensuring that your special occasions are filled with joy and laughter without breaking the bank. Here are some key reasons why choosing us for your inflatable rental company needs is the perfect choice for those seeking affordability without compromising on quality:

Competitive Pricing: We understand the importance of staying within a budget. Our pricing structure has been carefully designed to offer you the best value for your money. We believe that affordable options shouldn't mean sacrificing the quality or enjoyment of your event.

Diverse Selection: Our collection of bouncy houses boasts a wide variety of options to suit various themes, sizes, and age groups. Whether you're hosting a children's birthday party, a school carnival, a community gathering, or a corporate event, we have the perfect bouncy house selections that will cater to all your needs while keeping the excitement soaring.

Safety and Cleanliness: We are proud members of S.I.O.T.O. (Safety Inflatable Operators Training Organization). S.I.O.T.O works with the ASTM, CPSC, and NFPA to stay updated with the latest industry standards to promote safety. We prioritize the safety and well-being of our customers, especially the little ones. Our inflatables and other rental options are made from high-quality materials that meet rigorous safety standards. Additionally, due to Covid-19 we follow strict cleaning protocols providing contact free deliveries, ensuring that every rental is thoroughly sanitized and in top-notch condition before it reaches your event venue.

If you would like more information about
S.I.O.T.O
and other affiliated government agencies and organizations such as ASTM (American Society for Testing and Materials), CPSC (Consumer Product Safety Commission), and NFPA (National Fire Protection Association) please click this
link
.

Convenient Rentals: Planning an event can be stressful, but renting a bouncy house shouldn't be. We have streamlined our rental process to be as smooth and hassle-free as possible. From easy online reservations to prompt delivery and setup, we aim to provide a convenient experience from start to finish.

Exceptional Customer Service: At Airbender Inflatables and Party Rentals, customer satisfaction is our top priority. Our dedicated team of professionals is here to assist you throughout the rental process, answer any questions you may have, and ensure that your event goes off without a hitch. We are committed to making your experience with us a memorable one. We also have Spanish- speaking staff to help assist you with orders, questions, or concerns.

Whether you're hosting a small backyard gathering or a large-scale event, we have the perfect budget-friendly inflatables to make it an occasion to remember. Don't let financial limitations hold you back from creating magical moments and delightful memories!

Visit our website to explore our extensive range of affordable inflatables and party rentals. Feel free to reach out to our friendly team at 828-292-3971, (704-964-9925 for Spanish) our email if you have any queries or need assistance in selecting the right bouncy house for your event. Reserve yours today.

Thank you for considering Airbender Inflatables and Party Rentals as your go-to bouncy house rental service. We look forward to helping you create a joyful and cost-effective experience for your upcoming events! Now, let's have fun and celebrate.
Background color: Color Theme 1
What Customers are Saying
"Amazing experience. Great communication throughout the whole process from order to delivery to pick up. They arrived on time, really seemed to care about the quality of their work. Will definitely use them again and will happily recommend them to friends."
- Brian Bartock
Thank you all for coming through in the clutch for my grandson birthday party. The kids really enjoyed every second of it. I was very pleased with the service from start to finish. Thank you Airbender Inflatables Daniela & Anthony top notch service!
- Memphis Ritchens
"They were the most professional, sweetest company I've ever worked with! I 1000% recommend this company!!
- Sierra Kyle
Previous
Next